Electronic Manicure Pedicure Tool
Electronic Manicure Pedicure Tool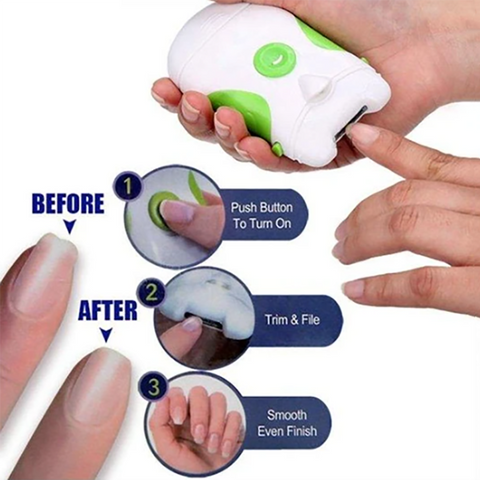 1.Safer nail file that won't damage cuticles or soft nail beds, you can safely and quickly trim and polish little toenails and fingernails
2.Whisper-quiet operation boasting an LED front light , you can trim their nails .
3.Rotating blades,Beveled blade spins at 500 RPM using one side to trim nails and one side to file nails.
4.Smooth,even edges,Built in light helps trim and file nails perfectly every time.
5.Perfect,effortless trim,The electric trimmer is the safe way to trim your nails and is perfect for use on kids.

Specification:
Material:ABS;
Weight:0.4kg;
Size:17*21.5*6.5cm.
(batteries not include)
Package:
1 x Electronic manicure pedicure(batteries not include)